Welcome to The Coach House Day Nursery
About Us
We are delighted to share with you some information about The Coach House Day Nursery and our vision. We hope the following information will provide you with an introduction to how our nursery is organised and our ethos which underlies how we care for children.
We are extremely proud of our nursery which is unique in the fact that it is a truly enchanting nursery set in the New Forest National Park.   We provide care for children aged between 3 months and 5 years. Above all else we aim to provide a safe place where children feel secure, supporting them to grow and develop physically and emotionally with a strong belief that they can achieve, preparing them for school and the next stages of their development.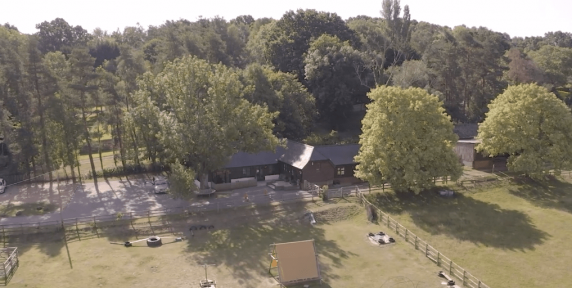 OUR VISION
Freedom to Develop
To create an engaging and stimulating environment for children to explore, learn and have fun.
Together we work in partnership with families to meet the Childs' needs, we aim to provide an atmosphere where children are happy, feel valued and are emotionally secure. We endeavour to give everyone in our care the freedom to develop at their own pace knowing they are valued for who they are.
We put children first

We create a quality nursery environment

We encourage an honest, open culture
MEET THE TEAM
Qualified Caring Professionals
We strive to work together to build and maintain trusting and respectful relationships with both children and families. what parents say
Testimonials
My daughter has a wonderful time at this nursery. The staff are warm and caring and the facilities, setting and outdoor activities are amazing. I love that they all sit down together to eat a home-cooked lunch, my daughter has become less fussy about a number of foods since she has been there.
A wonderful nursery in a gorgeous rural setting, with lovely carers. Our three-year-old boy and 11-month old daughter have such an incredible time here and learn so much.
My child absolutely loves coming here to see her friends and the teachers. She gets to enjoy being outside on the farm, in the barn and in the forest which I think is so important for her learning.
A fantastic nursery in a beautiful setting. The staff are very friendly and caring, and always make the effort to chat with parents. The building, playground and surrounding fields create a wonderful environment for learning and playing. I couldn't wish for a better nursery.